Your bike has been in storage all winter, but it's time to ride. The tires need air, so you go to inflate them, but you can't. The valve nut won't budge. Often gummed up with hardened sealant, for me this is most often an issue on fat bikes or other bikes that see heavy use in the worst conditions.
Usually, this would require a valve core tool and an additional pair of pliers. The valve core tool to keep the core from spinning, and the pliers to grab a hold of the nut. But with the new tubeless valves from Sendhit, the remedy is as simple as removing both valve caps and giving it a twist.
The key to the design is the two different valve caps, one for each wheel. One cap is fitted with a slot that will work as a valve core tool. The other cap has a notch that is designed to work as a valve nut wrench. When used together, one cap will hold the valve core in place, while the other will allow you to turn the stuck valve nut.
Obviously, this will require you not to lose the valve caps, but the bright colors should help with that.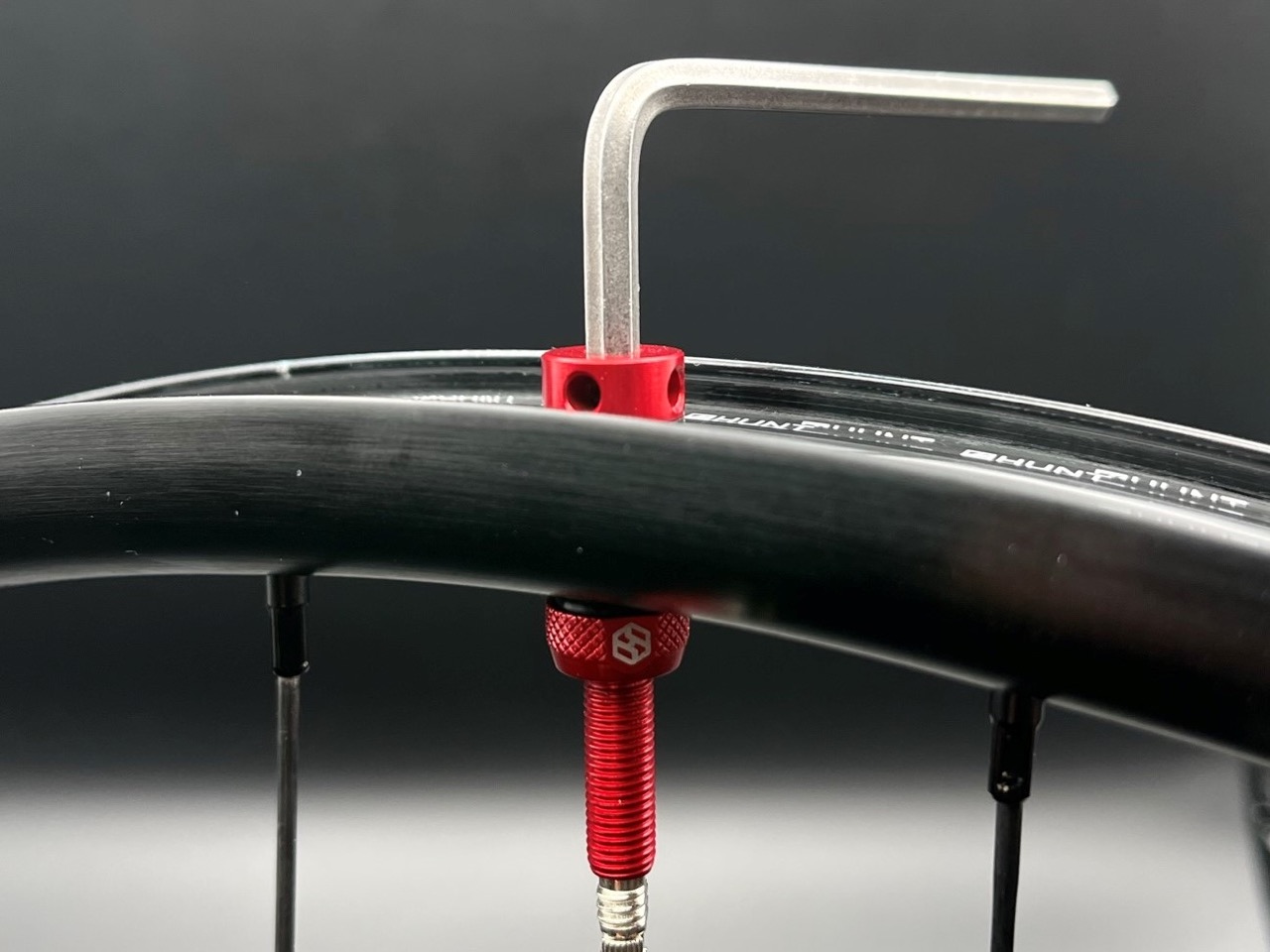 The 6061 aluminum machined valve stems also have a 4mm hex key slot to make it easier to get them tight on the rim, or to remove. Also note the horizontal airflow holes which should make these valves compatible with most tire inserts.
Measuring 44mm in length, they are said to work with rims up to 30mm deep and weigh in at 13g for the pair.

Offered in six colors, the valves are priced at $33.99 per pair and are available now.